100% Aluminium Lifting Keel.
Established in 1973, Alubat have built over 1500 aluminium yachts, designed for long voyages and world renowned as bluewater cruising yachts, not forgetting their coastal creek crawling abilities!
Whether it's a lifting keel OVNI or a performance orientated Cigale  each can be adapted to your requirements.
Although they are production yachts they can be tailored to fit your current and future plans and no two are ever exactly the same. The emphasis is functionality and practicality, keeping you safe and comfortable crossing oceans and on your mooring. Honest boats to help you fulfil your dreams.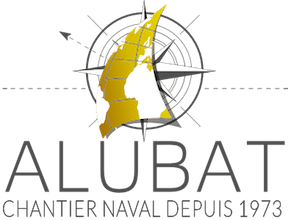 The originality of Alubat's strategy has been in the use of aluminium for bespoke production yachts and hence the ability to charge highly competitive prices for this type of yacht.
Ready to start your adventure?